''Imaging a particular immune cell subpopulation, that is the holy grail''
Professor Nick Devoogdt is, together with Wouter Driessen of Roche, leader of work package 3 of the Immune-Image project. In this work package their team develops new immunotracers for cancer and inflammatory diseases by imaging specific immune cells. We interviewed Nick about his role in the project, the development of new tracers and the future of Immune-Image. "We are developing new tracers against immune cells that barely have been explored but seem very promising."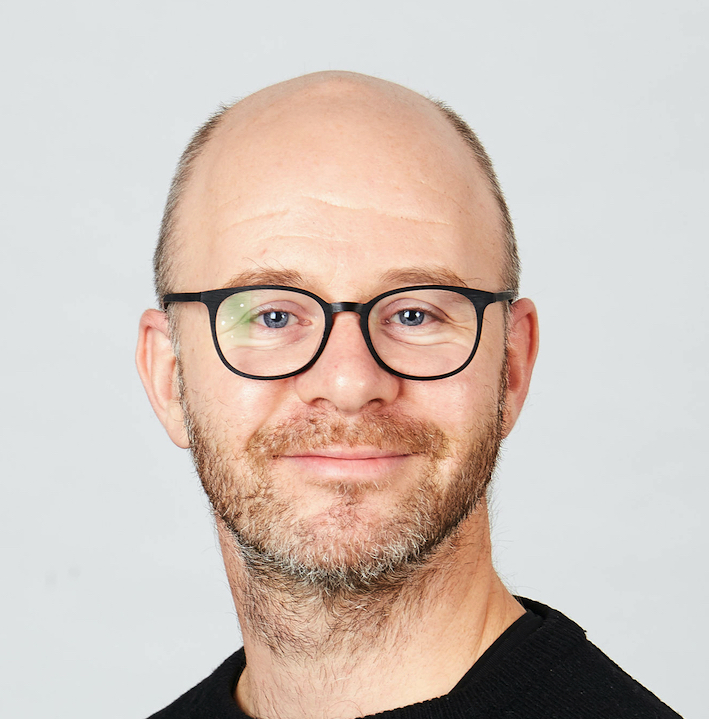 How did you first hear about the Immune-Image project?
"A few years ago, during the annual meeting of the European Society of Molecular Imaging in San Sebastian, Bert Windhorst who is now project coordinator of the Immune Image project first told me about the IMI call to make tracers for immune cells. I was very enthusiastic about this call and he asked me to participate. Most of the partners that are now in the consortium were also at the conference so from that moment on we started sharing ideas. We talked to experts in the field to build a consortium that covers the whole field of immune cell imaging. Bert invited the entire group to Amsterdam where we build a first set of ideas and finished the first draft of this twostep call. After the EFPIA chose our consortium to work with we prepared the final proposal, and the Immune-Image project was born."
Not often a patient organization is part of a consortium. You applaud this. Can you tell us why?
"A patient organization is typically a partner that is usually left out of a consortium. To now have a partner, ECPC, within the project that promotes the need and priorities of patients and interacts with the patient population is something I like a lot. We get to hear what they want, what they find important, and we can communicate with them about all the great research we are doing. In the end, everything we are doing in the consortium is for the benefit of the patients."
How did you become leader of work package 3?
"The job of a work package leader is to take the lead in some parts of the development of the research of the consortium. During the first consortium meeting in Amsterdam the work package leaders were chosen, and Bert Windhorst asked me to lead work package 3. This is the research package that is aiming to develop new tracers from scratch. Since that is my core business, I am very comfortable in this role."
And what is the goal of wp3?
"Work package 3 develops new tracers to use in the immune oncology and inflammation field to track very interesting immune cells. Immune cells that everybody wants to follow and image but where are no tracers against. So, we are developing new tracers against immune cells that aren't available yet."
What kind of new tracers are being developed for imaging?
"My research group is developing three new tracers, but we also work on another very ambitious new tracer that we call a bispecific tracer. The three tracers we are developing are tracers against CD8, CD69 and CD163. The bispecific tracer is a tracer that will only bind and image cells that have two markers. We will develop a bispecific tracer against CD8 and CD69 together."
CD8 is also being investigated in WP6, in the clinical studies. What is the difference between the tracer you are developing?
"There is still a big need to develop new tracers in case this particular tracer from the clinical trial will fail for some reason. CD8 is the most important immune cell population that we – researchers – want to image. CD8 is a marker of the cytotoxic T lymphocyte and these cells are the most important effector cells for killing the cancer cells. CD8 has two chains: an alpha chain and a beta chain. Some cells only express alpha chains, some cells only beta chains, and some cells both. There is a tracer that is called a minibody that is developed to target the alpha chain of CD8. We develop a tracer that will target the beta chain. While there is a lot of discussion and research going on which of these two chains are the most important, we started developing a new tracer against the beta chain as well."
And what about CD69? What kind of tracer is that?
"A second tracer we develop is a tracer that targets CD69. CD69 is a general immune marker. It is a protein on the surface of cells that is a sign of immune cell activation in general. We think that with this tracer we can image an activated immune system. It is not very specific; it simply tells you whether the immune system is triggered or not."
What about the third tracer against CD163?
"This third tracer we are developing is a tracer against CD163 and is a macrophage tracer. Macrophages are a sort of phagocytes. So, they eat all kind of things: They eat bacteria, they eat cell debris, but they also have an orchestrating role. They tell the immune system whether they should silence or whether they should be very active. You can say it is the policeman of the immune system. There are already some macrophage tracers available, but these macrophages are known to be very diverse. We already have a number of these macrophage tracers in the consortium including one we have developed ourselves targeting the macrophage mannose receptor, but there is always a need to develop new tracers against other subpopulations of these macrophages. CD163 is one that in the literature looks very promising. It is very specific for a certain type of immune cells that is central in the orchestration of the immune system."
All these tracers are being developed in the WP3 research group and are based on nanobodies. Can you explain what nanobodies are and what type you use?
"Nanobodies are a special type of antibody derivatives. They are derived from an antibody, not from a conventional antibody that humans have, but from camel antibodies. These camel antibodies have a unique feature that we can exploit for immune imaging. They have a much simpler structure, and you only need a fragment of it to exploit for molecular imaging. The big advantage of this is that they are very small. They are about ten times smaller than conventional antibodies. You can label them efficiently; we can generate them against virtually any protein that we like. Ten years of research has told us that it is a very interesting format to develop new tracers from scratch."
What exactly is the goal of the bispecific tracer?
"We are developing a bispecific tracer against both CD8 and CD69. These two together will image activated cytotoxic T lymphocytes. If we can image that cell population it would be the holy grail. It means that immune therapy is really activating immune cells to kill the cancer cells. This has never been tried before, so it is a very risky effort. But with ten years of experience, we are very confident that we will succeed. High risk, high gain."
What are the advantages of these tracers? Do you have a preference?
"No, not at all. In clinical studies it needs to be determined which one will be the preferred one and which one will give the biggest advantage. Each immune cell population has its own functions. They all have the same potential to be developed as a proficient tracer."
What do you hope the immune image project will achieve in five years?
"Within Immune Image we try to cover the whole value chain. Some tracers are already pretty well advanced but are not tested sufficiently on patients, so we want to fill that gap. Also, we really would like to do some clinical studies with the very interesting and newer tracers. My personal hope is that one or a few of the new tracers we completely started from scratch in this consortium will be eventually tested in patients. And in the long term, let's say in ten years, patients will get one of the tracers generated by Immune-Image as a standard of care diagnostic procedure."
About Prof. Nick Devoogdt
Nick works at the University of Brussels as an early-stage professor in the medical imaging group. He is a molecular biologist in training and did his PhD in applied immunology. During his PhD he did not do antibody research, it was only until his postdoc that he started working with tracers and antibodies. At VUB he works in a large multidisciplinary team that consist of doctors, pharmacists, chemists, and biologists. Their goal is translational research, and they focus on developing new (nuclear) tracers, test them out in vitro and in animals, and then try to do clinical studies and bring them to the patients. His research group develops tracers for cancer to track the immune system, but also tracers to visualize inflammation.
Want to stay up to date about the Immune-Image project? Subscribe to our newsletter! оформить карту рассрочки