"Being part of the Immune-Image project is a great opportunity to improve both professional and personal skills."
Claudia Foray is a researcher for the Immune-Image project and is involved in the project because of the focus of her PhD project. In her research she tries to understand therapy-induced modification of the tumor microenvironment in glioma models using molecular imaging. For our series 'meet the person behind the researcher' we interviewed Claudia about her passion for science, her research and her future plans.*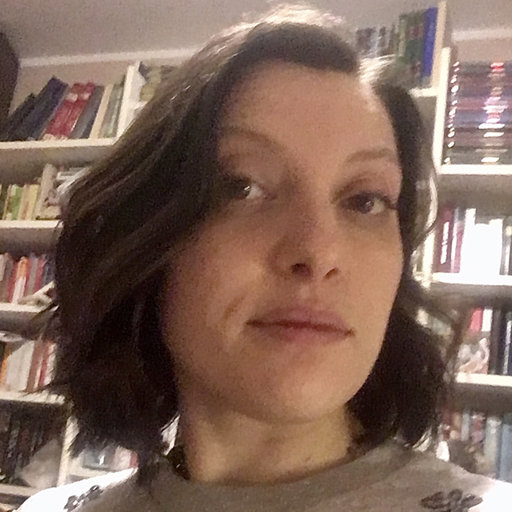 How exactly did your curiosity for science start?
"My curiosity for science started when I was a child and grew up thanks to the support of my parents. I have always been a curious kid, I always wanted to understand how things worked, thus I was asking many questions, as I believe all children do. My father is passionate about history, politics and science and he spent a lot of time explaining everything to me that I wanted to know. This curiosity never abandoned me, and almost unconsciously I follow a scientific path always looking for answers which could help me unravel the mysteries of biology and human nature."
What is your passion for being a researcher?
"I have many passions as I see myself as a versatile person. One of the things I like the most is reading and learning new things, new techniques in the case of research. I like to find a way to apply my knowledge to improve the field I am studying with the ultimate goal to improve patients' life."
What has been your career path so far?
"I obtained a BSc degree in biotechnology and a MSc degree in biology at the University of Milano-Bicocca in Milan. For my Master thesis, I spent a year in the Neurobiology of prion diseases laboratory at the Institute for Pharmacological Research Mario Negri, in Milan, and then I became a research fellow working in the bio-imaging unit in the same institute. After that, I had the opportunity to work as a visiting scholar first, then as a research associate, at the Ohio State University in the USA where I improved my technical skills and my knowledge in the oncology field. I spent two and a half years there and then I decided to enroll in a PhD program. I was the recipient of a Marie-Sklodowska Curie fellowship, and I performed my PhD in biology at the European Institute for Molecular Imaging in Münster, Germany, where I had the wonderful opportunity to deepen my knowledge in different research areas such as tumor biology, tumor immunology and molecular imaging."
How do you experience the Immune-Image project?
"I am involved in the Immune-Image project because of the focus of my PhD project, which is to understand therapy-induced modification of the tumor microenvironment in glioma models using molecular imaging. The Immune-Image project is very well thought; the translational aspect and the possible application of the tools that will be developed as a result of the project, as well as the scientific knowledge that will be generated from the different studies, have a great clinical importance. I had the chance to present my work several times during meetings or at the annual conference, and I have always felt supported by all the partners and participants, every occasion was very useful for discussions and suggestions. Overall, I think that being part of the Immune-Image project is a great opportunity, especially for early-stage researchers, to improve both professional and personal skills."
How did you end up at Universität Münster?
"I applied for a MSCA PhD fellowship and after the interview I was selected as one of the Early-Stage Researchers that would have started the graduate program at the University of Münster."
What is your research focus now?
"My research focus remained the study of the tumor microenvironment, in particular its immunological component. I would like to better understand the role of specific cell populations, and their mechanisms, involved in therapy resistance and tumor recurrences to identify new therapeutic targets."
Can you tell us a bit about your PhD project?
"My PhD project consisted in a multimodal molecular imaging study, focused on the modulation of neuroinflammation in preclinical models of glioma. I applied different therapeutic strategies, both chemotherapy and immunotherapy, to tumor-bearing mice and I monitored glioma progression and development, as well as therapy-induced modification of the tumor microenvironment. I did that using different imaging modalities, such as PET/CT and MRI, to non-invasively study the possible changes caused by the treatment in vivo. Another big part of the project consisted in performing ex vivo analysis of the tissues using histological techniques and microscopy, to better understand and to validate the imaging results. At the end of the project, we were able to confirm that molecular imaging allows to monitor not only tumor progression, but also therapy outcomes and in particular the modification of specific areas of the tumor tissue. Moreover, we showed that immunotherapy might be efficient in slowing tumor progression, but the timing is crucial."
What was one of the biggest lessons your learned during your research?
"Never underestimate your abilities and never let others define what your capable of. If you think you can do it, work hard to reach your goal even if that means to repeat the same thing many times. It may sound like a cliché, but you really do learn from your mistakes, especially in science."
What are your near future plans with your group?
"As of now I am no longer at the European Institute for Molecular Imaging, but I am still collaborating with my former group, mainly writing papers to publish our research and to disseminate our results among the scientific community."
What makes you happy to be in this research group?
"The freedom given to me by my supervisors was one of the best aspects of being part of this group. They were able to teach me many things, either scientifically and personally, always respecting my thoughts and my opinions. Even if I was new to some parts of this research, I was given full autonomy and that helped me becoming the person I am now and surely a more confident and experienced scientist."
Want to stay up to date about the Immune-Image project? Subscribe to our newsletter!
*Meanwhile Claudia has left the project.