About the uniqueness of the programme and the major achievements
Prof. Bert Windhorst (Amsterdam UMC) is the project coordinator of the Immune-Image project. He plays a central role in driving the project and chairs workpackage 1 together with Jason Hannon (Roche). The focus is on management, coordination, dissemination and sustainability. We talked with Bert about the first year of the Immune-Image project and how he experienced it: "We completed all the work that was planned for its first year, so we made a good start."
The unmet need Immune-Image is trying to address is the current lack of specific methods to measure the effects of immunotherapy. By developing novel non-invasive molecular imaging techniques, the project aims to assess the immune status of patients at disease and during treatment with modern immune therapies. With imaging techniques, we hope to be able to give more complete insights for patients suffering from cancer and inflammatory diseases.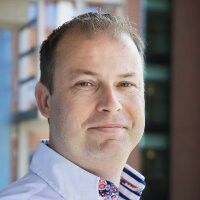 What is the uniqueness of Immune-Image?
"Immune therapy is a very hot topic; many new drugs that act on the immune system are being developed. And those that are already registered as drugs are very successful. The close cooperation between pharma and academia is unique.
Two things stand out to me about the uniqueness of the Immune-Image. First, immunotherapy is a very hot topic. Developments are moving faster and faster. Although some immunotherapies are already in use, it is still very hard to objectively measure the effectiveness of immunotherapies. This project can aid modern medicine to reach the market faster. Secondly – albeit the nature of IMI projects – it is not so common to see such a close cooperation between the pharmaceutical industry and academia. I think it is good to be aware of that."
How do you look back at the digital annual meeting?
"I regret we could not meet in person, but we made the best of it.
I think we made the best of it; Attendance rates were high, we used the right platform to interact with another, technically everything went fine, and relevant scientific information was shared as needed. But it was hard for everyone to have three consecutive days of scientific online meetings. I truly regret we could not meet and interact in person. New ideas, opinions and creativity arises typically when discussing with peers off-topic, at the social events and chats outside the conference rooms."
What are the major achievements of the first year of Immune-Image?
"We completed all the work that was planned for its first year.
We reached consensus on standardization and harmonization within the project. The first animal studies have been published.  Regardless of the delays caused by the Covid-19 pandemic, several clinical protocols have been submitted at the medical ethical committees. This means that the plans are clear and that soon we will have permission to start. Important to mention as well is that all researchers have been recruited. In conclusion: all the preparational work that was planned for the first year has been finished."
If so, what were the delays due to the pandemic?
"We had severe delays, but the funders showed solidarity and understanding.
We have had severe delays in both pre-clinical and clinical studies. Clinicians had to focus on patient care and research was not possible, for obvious reasons. In addition, many labs were shut down for several months. There is no way to make up completely for the lost time. We have inventoried delays and reported this to the EU and the IMI, who have acknowledged and agreed."
How did you get involved in the project?
"Funnily, also this project found roots around the coffee machine at a (not virtual) scientific conference. ttopstart had approached me about the IMI call. At first, I was a bit sceptic about it and would not think we would make a chance. But after discussing it at a ECMI symposium with some peers in the field – such as Immune-Image WP6 leader Elisabeth de Vries who happened to give a lecture on imaging of immunotherapy – things started to roll."
How do you combine your work as a project leader with your other activities at the VUmc?
"I am doing this on top of my other activities at the university and the hospital. In academia it is very common have multiple tasks stagged up. The defining and writing of the IMI proposal took me six weeks of fulltime focus, and by now it takes about 5 to 6 hours a week that is mainly spent on meetings."
There are many patient organizations, why did you choose to work with ECPC?
"We had the choice to include either an inflammatory disease or oncology organization. We were of the opinion that ECPC is very well organized and has a very valuable large network, reaching to the majority of European cancer patients and hence we asked them to join Immune-Image." займ на карту срочно безработным