Can you tell us a little bit about the history, goals and strategy of ECPC?
"Since 2013 The European Cancer Patient Coalition (ECPC) is the voice of cancer patients in Europe. With over 400 members, ECPC is Europe's largest umbrella cancer patients' association, covering all 28 EU member states and many other European and non-European countries. ECPC represents patients affected by all types of cancers, from the rarest to the most common.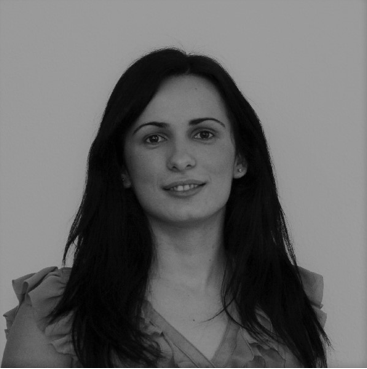 "We work for a Europe where all patients have timely and affordable access to the best treatment and care available. We believe that cancer patients are the most important factors in the fight against cancer and against all the cancer-related issues affecting our society. Policy makers, researchers, doctors and the industry should recognise cancer patients as the co-creators of their own health.
The European Cancer Patient Coalition works by developing 3-year, multi-annual strategies. After conducting internal consultations with Board Members and reviewing patient advocacy group strategies and best practices, we develop a final strategy to increase the impact of the organisation and establish long-term aspirations. The strategy also streamlines activities, enabling a time of sustained growth.
The main objective is to firmly establish ourselves as the main voice of cancer patients in Europe and focus on activities that ensure patients play a leading role in the development of healthcare programmes in Europe. We also aim to strengthen organisations' capacity-building and increase the connections between us and our members. Through advocacy activities, fundraising and campaigns, we offer a unique doorway to a vast array of opportunities at a European level, utilising established connections and channels and reaching audiences through Member States. Additionally, high-quality educational material on crucial topics like nutrition, survivorship and self-care are produced to provide members with support in their activities and dissemination of information.
We exist to serve our members and we aim to do this through mobilisation, research and education to develop, implement and advocate patient empowerment at the national, regional and global level!"
How did you get in touch with the Immune-Image project?
"We were invited to contribute as partners in the Work Package 1 and 2. After carefully reviewing the information that was sent to us about the project and seeing the experienced consortia members that were involved, we decided that we wanted to be part of it. We are sure that the outcomes of this project will for sure have an amazing impact on the European immunology and molecular imaging sector consolidate the EU's position at the forefront of development of novel immunotherapies."
How do you see the added value of the Immune-Image project for cancer patients? Are there specific outcomes you hope to see?
"An added value for the cancer patient can be the fact that this project wants to integrate their perspective in the research early on and tailor the path towards clinical trials accordingly. The patient involvement is essential for achieving true translational research and conducting more efficient clinical research.
Another added value is that patients and patient organisations will be informed about the future clinical trials and the potential benefits that may result from the trials. They will receive adequate information about the study and about the results. The potential project benefits will be communicated to patients and the wider patient community
 We hope that Immune-Image will become an EU pioneer in advanced analytical image analysis methods specifically tailored for immune cell quantification."
What exactly does ECPC do in relation to the Immune-Image project? And how do you communicate your insights with your patients?
"We are involved in work package 1 in the tasks related to "Dissemination", "External communication" and "Engagement". And in work package 2 in the task related to the "Development of legal and ethical procedures and templates for the data infrastructure and biobanking". We communicate our insights to our member organisations through our newsletter, social media and other dissemination activities."
There are many consortia and scientific projects in cancer-related research, how does ECPC make a selection of the ones they would like to set up a partnership with?
"We are very careful while selecting which consortia to join. I think that the most important points are to see if we can be an added value to the consortia and to the project, and most importantly to see how this project will beneficiate the patients. We make several surveys to our members in order to better understand their needs and thanks to that we try to listen to them, so we can better represent them at the European level. This is what makes us decide which project to be part of."
Is there anything you would like to say to the consortium members?
"We are very glad to be part of this international consortium, which is part of its strength and we are looking forward to see the great and promising results." новые займы на карту без отказа мгновенно