Meet the partner: ttopstart
Sigrid van Dorp is working as a consultant at ttopstart and has a background in public health and healthcare management. Within the Immune-Image project, ttopstart is part of work package 1 which focuses on management, coordination, dissemination and sustainability. Sigrid and her team lead the engagement and the sustainability & exploitation activities and support with the external communication tasks.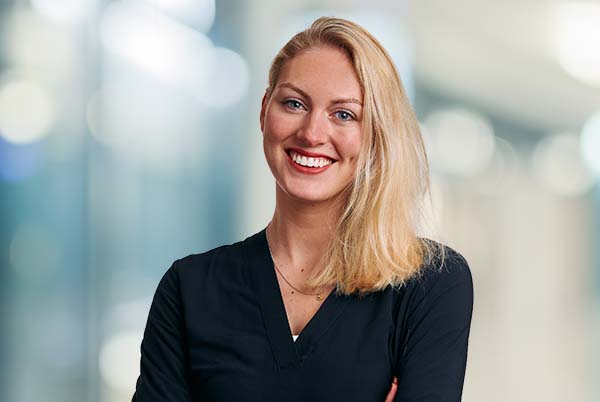 Can you tell us a little bit about the history, goals and strategy of ttopstart?
At ttopstart, we aim for a world where better medicines, tools and therapies come to market faster and where life sciences changes patients' lives for the better.
We are a European health and life sciences consulting company based in Rijswijk, the Netherlands. As part of the PNO group, we support leading researchers and innovative companies in the field of health and life sciences. In 2009, we started as a spin-off from the VU University in Amsterdam and since then we have served over 200 research groups, 50 universities, 250 companies and 25 research societies in Europe.
We are highly experienced and successful in the support of scientists and companies in the preparation of proposals for complex programmes such as IHI and Horizon Europe. Our excellent track-record is attributable to our broad technological and scientific knowledge, our business development background and our in-depth knowledge of programmes and public-private partnerships.
We acquire funding for cutting-edge research and development, co-create corporate strategies as well as conduct in-depth market assessments. In addition, ttopstart supports in the execution phase and participates in IMI, IHI, H2020 and Horizon Europe projects as a partner in engagement (project management) and/or sustainability.
How did ttopstart get involved in the Immune-Image project?
ttopstart supported with facilitating the preparation and submission of the IMI2 call: non-invasive clinical molecular imaging of immune cells. After supporting with stage 1: the call launch, submission and evaluation of short proposals, we supported with stage 2: the submission and evaluation of full proposals. Following this, ttopstart helped with finalising the Grant Agreement and the Consortium Agreement.
How do you see the added value of your research team in the Immune-Image project?
The Immune-Image project is exactly in line with our vision at ttopstart, to drive innovation in healthcare. Immune-Image's vision is to set up a sustainable platform for molecular imaging of immune cell dynamics utilising novel and diverse tracer strategies. Although we are not involved with the research itself, we aim to ensure that the results of the Immune-Image project are sustainable. We notice that the majority of IMI projects do not continue beyond the funding period, and this is where we come in and we support and ensure that the right core team are on board from the start of the project.
What exactly does ttopstart do in relation to the Immune-Image project?
Within the programme leadership team at ttopstart, it is our ambition to ensure the results of projects are communicated and disseminated and that sustainability is focused on from an early stage in the project. Several other IMI and H2020/Horizon Europe projects that we are a partner in focus on sustainability, ensuring that there is a roadmap for the future of the project.
ttopstart lead the sustainability tasks in WP1. Together with Lawrencium Legal, we set up the sustainability and knowledge transfer team (SKTT) in April 2021. The team consists of six members that are responsible for the sustainability, business development, licensing and legal support for (external) collaborations. Together, we organise annual sustainability workshops with the consortium to activate sustainable thinking and exploitable opportunities in the Immune-Image project and to select which key exploitable results could become (part) of a product, service, process, or solution.
Additionally, we were responsible for the business and marketing plan deliverable and are leading the sustainability plan deliverables which focus on the long-term roadmap for sustainability in the project.
We are also part of the engagement tasks in the project, ensuring that both the consortium are engaged and aware of what is going on across different work packages and ensuring that external stakeholders are aware of immune-cell imaging.
What is something you are proud of in this project?
We are very happy to be part of the Immune-Image project together with several key partners in the field. We are proud to be collaborating with the consortium to develop a new strategy that will help doctors monitor the effect of therapy for immune diseases and cancer.
Want to stay up to date about the Immune-Image project? Subscribe to our newsletter!