''Within Immune-Image we actually want to deliver new immunotracers to the patients''
Natascha Stergiou is a researcher (postdoc) for the Immune-Image project in work package 3 and is developing a universal and inert labeling protocol for immune cells which will be used in cancer therapy. The unique strategy in this project is to radiolabel the immune cells directly on the cell surface without the help of immune cell specific antibodies how the majority does it. For our series 'meet the person behind the researcher' we interviewed Natascha about her passion for science, her research and the future plans of Immune-Image.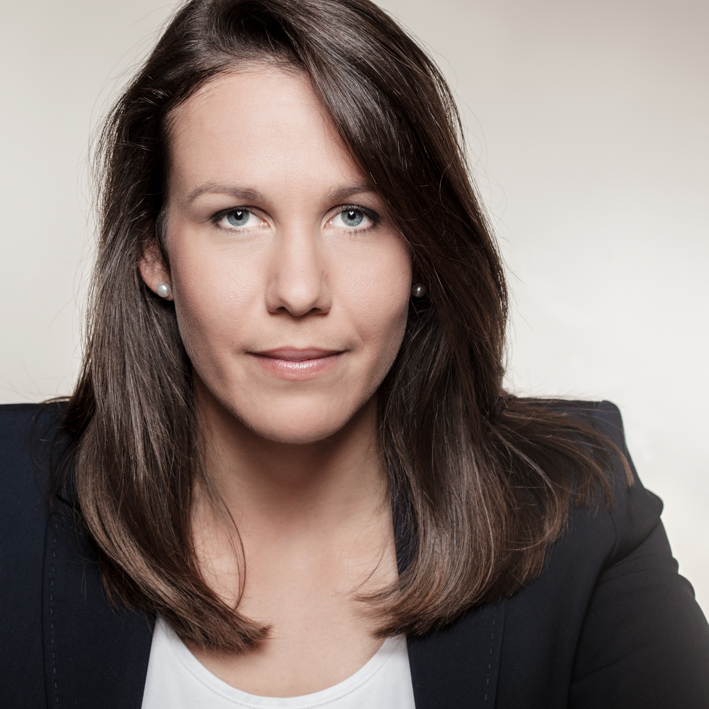 Why did you become a researcher? Where did your passion start to become a researcher?
"My interest in science started already very early when I went to secondary school. I liked chemistry, biology, physics, and mathematics a lot. During school, I did a training to become a first aid helper. Later I became the head of the committee of first aid helpers at our school. Especially in this time, I learned a lot about different diseases, the risks, and patient treatments. This experience motivated me a lot to do my studies in this field. I was eager to learn everything about the human body, how drugs are developed and the chemical and biological knowledge needed. Therefore, I decided to study Biomedical Chemistry."
What has been your career path so far?
"After my studies I did my PhD in Immunology at the University Medical Center in Mainz, Germany. In strong cooperation with the organic chemistry institute I worked for a project for one year as a postdoc. Since then, I developed the interest in going abroad and in experiencing another institute with a slightly different research focus when I started looking around for another postdoc job. The radionuclide Center of the VUmc in Amsterdam is a very well-known and one of the best institutes in Europe with big research grants and a lot of company projects in which we support the drug development and run the preclinical analysis and validations. One of the big funding is the Immune-Image project. I really like the concept of this project and I enjoy being a part of it. We are good on track and I think an even more exciting period is coming. Within our radiolabeling project, we can soon start injecting the cells and track them.  For me, it is an exciting project to work on."
What do you think the Immune-Image consortium can achieve?
"My experience from the past years is that the project is very focused. We have this common goal together: We actually want to deliver new immunotracers to the patients. We have a consortium that is very well structured which enables us to achieve this goal more efficiently. Of course, we need to do basic research, but we are not lost in this. So, this is a very big advantage."
You did research to develop a radiolabeling protocol for immune cells to be able to track them in the body. Can you briefly explain what your research was about?
"We radiolabel immune cells with the radioisotope Zirconium-89 which you can easily track over a long time in patients. The labeling protocol we established, can be applied universally to every type of immune cell. We do not execute the radiolabeling with the help of antibodies but with direct labeling of the cell surface with Zirconium-89 that is complexed in a chelator. By doing so we believe we can label a broader population of different immune cells. We will develop the labeling protocol in such a way that it can also be developed for GMP (Good Manufacturing Practice). GMP is a system for ensuring that products are consistently produced and controlled according to quality standards. We look for a good set up that can be easily transferred to the clinicians. The first step is labelling and checking if the immune cells are still alive after the labeling process. Immune cells still need to kill the cancer cells after the radioactive labeling, so we need to check this function. The next step will be to inject the cells into a mouse model to find out if the cells in vivo reach e.g., the tumor. We need to detect this specific signal and find out if the radioactivity stays on the cells. Basically, our goal within Immune-Image is to track the radiolabeled immune cells which we have injected into the mice. Therefore, we preclinically help evaluating a certain type of immune cell cancer therapy which later can be addressed to cancer patients. We will investigate if the immune cell homing into the tumor is working and if it is effective."
Why was it important to execute your research?
"A lot of partners in the consortium work on the radiolabeling of antibodies to consecutive label specific immune cells. We introduce a new way of radiolabeling immune cells, the direct radiolabeling of the surface of immune cells. We believe our step is a simpler approach, simpler in handling and can be applied more universally."
What about the results of your research?
"What we have found out so far is that the protocol that we have optimized for the radioactive surface labeling of immune cells with Zirconium-89 gives very good labeling efficiencies and is inert to the cells. The cells stay active and viable after the labeling. In addition, the radioactive Zirconium that we bound to the cell surface with the help of a chelator lead to a very stable radiolabeling. So, even after a couple of days the radiolabeling sticks to the cells. This will be important for the next step when we go in vivo, inject the radiolabeled cells into the mice. In that phase we can be surer of what we will track in our image analysis is really radioactive signal which is attached to the cell."
What was the most difficult part in your research?
"Within the Immune-Image project we are working with different chelators to complex the radioactive Zirconium-89. The reactivity, fast hydrolysis and poor solubility of these chelators under specific conditions can be quite challenging. If the chelator is hydrolyzed, the binding to the cell is not possible anymore. To further optimize the efficiency of the radiolabeling of the immune cells, it is important to focus on the optimal handling of the chelators and to focus on a reproducible protocol."
Did you experience some difficulties during your research? Were there times you wanted to quit?
"To be honest, quitting is against my character. I just love competition, also with basketball my favorite sport, I don't easily give up. I am more a person that faces the problem and tries to find a solution. I keep on working until I have the solution. I am always motivated, especially when I keep the overall goal in mind. It is of course nice to be rewarded for your work because it can push and motivate you even more like when I applied for a junior researcher breast cancer award and I won. Or when I got an award for my PhD thesis. Within the Immune-Image project we have a common overall goal to set up a sustainable platform for molecular imaging of immune cell dynamics using novel tracer strategies. I think we are going to be very successful. Common, innovative and still realistic goals always thrive me to do better."
When was the first time you experienced success in your research you are doing for Immune-Image?
"That was when I succeeded in establishing a first labeling protocol and we have been able to radiolabel cells in an inert way with very good labeling efficiency."
What are your future plans in the Immune-Image project?
"The preclinical evaluation is our end goal together with a protocol that we can make GMP-ready. So, basically to have the chemistry to be ready to go into the clinic and to have the pre-clinical evaluation that states that it is working."
What do you like most about the project?
"What I like most is that the consortium is very focused on applied science and the strong collaboration with the hospitals and pharma industries. We all share our knowledge and ideas to work together. What makes me happy is that we are really doing research that later is being delivered to the patients."
About Natascha Stergiou
Natascha studied Biomedical Chemistry and completed her doctorate in immunology at Mainz University Medical Center in Germany. She worked on the development of cancer vaccines and antibody targeted diagnostic and therapies against breast cancer. She has a strong background in pre-clinical work and immunology. For two years now she has been working at the VUmc in Amsterdam as a researcher for the Immune-Image project. Besides her research work Natascha is the gender liaison for the Immune-Image project. She will focus on gender aspects related to the people involved in the project, e.g. numbers of male and female PhD's, Postdocs, PIs, but also related to the scientific work program itself. Within this role together with the project manager of the Immune-Image project, Sabine Stötzer, she will build the "Gender & Careers Advisory Committee" dedicated to foster gender equality and encourage Postdocs and PhDs in their early careers. Members will include early stage researchers as well as senior researchers from industry and academia who are committed to support the training and development of young researchers, e.g. with an extra mentoring program. She loves basketball and is the head coach of a basketball team in Amsterdam. In her free time, she enjoys walks with her wife and their blond Labrador Albert.
Interested in Natascha's research?
Would you like to know more about Natascha's research? Have a look at the results she presented during the Immune-Image LabMeeting. Or send her an email at n.stergiou@amsterdamumc.nl. кредитная карта 120 дней без процентов